INFORMATION

English
Come and Enjoy Bandai-jima!
This is an exciting venue with a food market as well as local tourism and product promotion facilities in Bandai-jima, chuo-ku, Niigata City.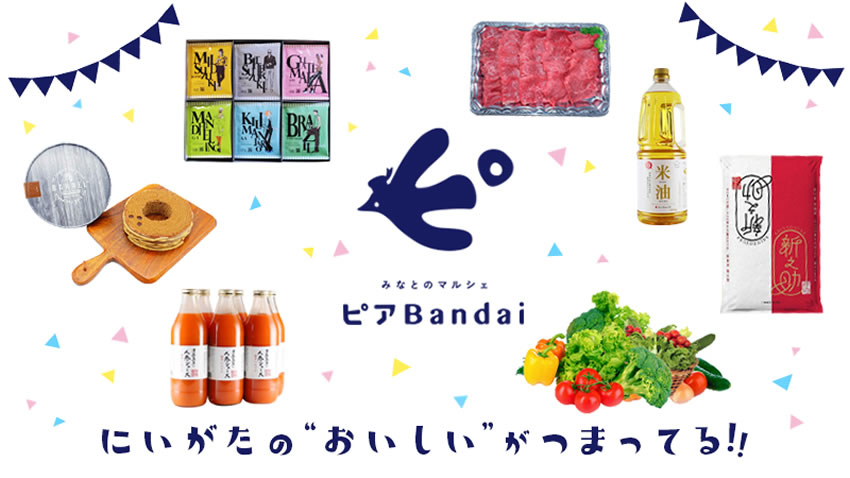 Welcome to Pier Bandai, where locals and tourists come to enjoy great shopping and dining experiences. The complex, developed under the concept of a vibrant port atmosphere with the cries of seagulls flying above, has some of Niigata's most iconic places in its vicinity, including the Bandai Bashi bridge and Toki Messe convention hall, and thus offers great access to visitors.

At Pier Bandai, visitors can browse a wide range of Niigata's brands of rice, sake, fish, meat, vegetables and fruits, as well as coffee and sweets. Stores and restaurants here serve delicious foods and dishes that use selected agricultural produce and marine and livestock products. Enjoy locally grown ingredients. If you are a sushi lover, visit Mawarizushi, a restaurant offering sushi from Sado Island. We have an Italian restaurant for those who love Italian food. If you have a craving for fresh sashimi meals, we have the perfect restaurant for you, too. Where Pier Bandai stands now was once the location of Niigata's former fish market. The fish market is no longer in existence, but the legacy of the market is still alive in Pier Bandai and continues to be an attractive and favorite venue for both locals and tourists.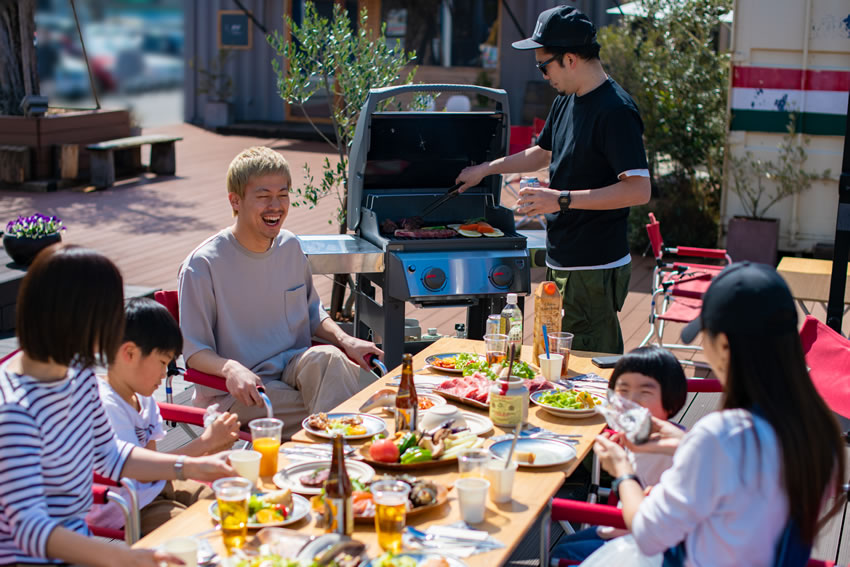 Access Information * Travel time may vary depending on traffic conditions.

■3km from Niigata station ●By taxi (5min.-8min.)

■By route bus operated by Niigata kotsu (10min.-15min.):
・ Get on the bus for Kukou-Matsuhama route at the Bandai-guchi exit bus terminal 9, get off at Miyaura-chugaku-mae stop and walk for one min.

■By Niigata city loop bus (10 min.):
・Get on the bus for Toki Messe route and get off at Bandai Pier stop.

■By Minato loop bus:
・The route stops: Pier Bandai - Nuttari-yotsukado - Bandai City - Furumachi - Pier Bandai. Bus stop is installed at the same location as the Miyaura-chugaku-mae stop.

■Expressways:
・Hokuriku Expressway: Niigata Nishi I.C. - Niigata Bypass - Meike I.C. - Kencho-mae - Pier Bandai (approx. 25 min.)
Niigata Nishi I.C - Niigata Bypass - Shichikuyama I.C. (approx. 8 min.)
・Banetsu Expressway: Niigata Chuo JCT-Niigata Kameda I.C. (approx. 10min.)
From fish freshly-caught in the Sea of Japan to locally-produced fresh vegetables, fruits, meat, rice and sake. We have it all here at Nigiwai Marché, which is open every Saturday and Sunday.

Pier Bandai Office, Bandai Nigiwai Creation Co., Ltd., Pier Bandai Nigiwai Project Association
〒950-0078 Niigata-shi, Chuo-ku, Bandaijima 2
TEL:025–249–2560
FAX:025–288–5723
https://www.bandai-nigiwai.jp/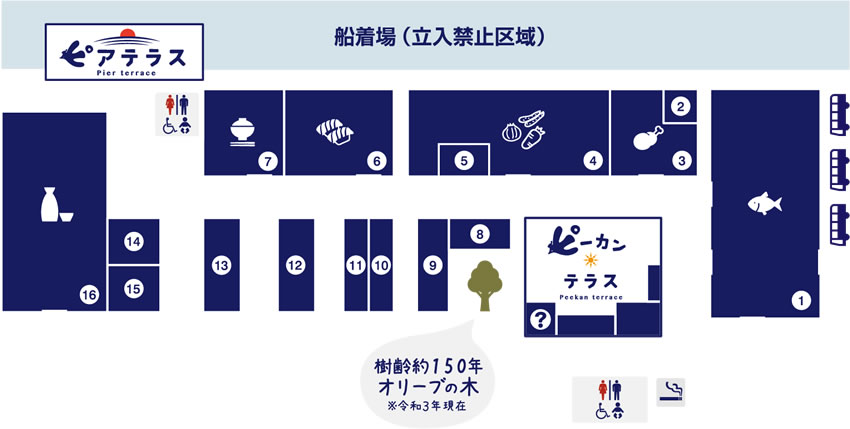 BandaijimaFresh Fish Center(Fresh Fish)

Marine Fresh Fish Center

Kogane Livestock Barn (Meat)

Pikari Farm Fresh Market Otomi san(vegetables & rice & fruits)

Sado Kaiten Sushi Benkei(Sushi)

Minato Shokudo Cafeteria(Japanaese food restaurant)

PiattoGiorni(Italian Restaurant)

nid(Sweats)

Ramen Shuji(Noodles)

Fillet(Fruits Sand)

Stand-up Sushi Dining Benkei(Sushi)

Niigata Coffee Donya Bay Standard(Cafe)

Barrel Coffee Baum(Baum- kuchen)

The Baroque(Cafe)

Nature Katayama Niigata ya(Japanaese sake&wine)